artist-in-residence
cancelled
Every summer, Flamenco Rosario invites an international artist to share their unique style and interpretation of Flamenco.
The 2021 Artist In Residence with Pilar Ogalla is
cancelled

until further notice.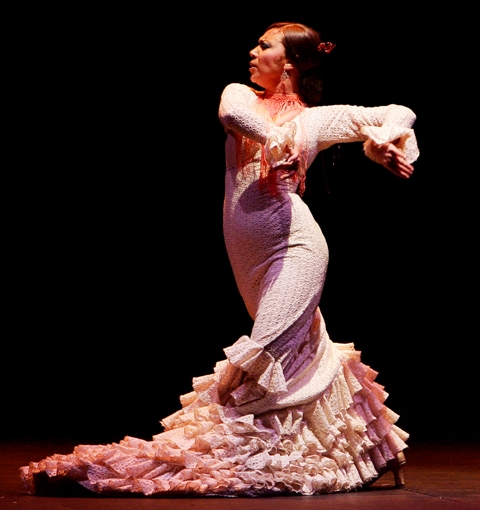 Born in Cadiz, Spain in 1971, Pilar Ogalla's first dancing steps were at the age of ten. She began under the direction of Concha Baras and great flamenco masters such as Manolete, Matilde Coral, Cristina Hoyos, Manuela Carrasco, Eva "La Hierbabuena" and Antonio Canales. Performing for the first time in 1982 at the Falla Grand Theatre in Cadiz with the spectacle The streets of Cadiz, she was joined by flamenco veterans such as Juan Villar, Adela "La Chaqueta", Alfonso de Gaspar and the Ginetos brothers. Pilar danced with The Children of the Flamenco Circle of San Fernando, with highlights being at the Parpuja de Chiclana Festival along with Camaron de Ia Isla and Manuela Carrasco. She has danced on the television show The Flamenco Road. Pilar has been a member of highly renowned companies such as Cristina Hoyos, Rafael de Carmen and Juan Ogalla. She has also been an invited artist for companies Javier Barón, Juan Ogalla and Andres Peña. Pilar Ogalla set up the Association of Young Flamenco Artists in Cadiz.



Online workshops with Pilar!
cancelled