community events
2022 In-Studio Performance
with
Nanako Aramaki
musicians
Jafelin Helten
Peter Mole
May 22, 1pm @ Scotiabank Dance Centre, Vancouver
Nanako Aramaki
is a Japanese-Canadian flamenco dancer who has performed internationally across four continents. Some of her greatest professional achievements include presenting her contemporary flamenco show "Obliqueffect" at the 2019 London Flamenco Festival; touring Japan, Europe, and East Africa with Ricardo Garcia; dancing at the Edinburgh Fringe Festival; and touring across Canada and Mexico with Flamenco Rosario.
She is a graduate of Flamenco Rosario's
Professional Training Program
and has trained in Spain at the Cristina Heeren Flamenco Foundation and other academies in Seville and Madrid. Nanako currently resides in Tokyo, performing regularly at the renowned tablao "La Barrica" in Japan's capital.
The Vancouver native is excited to be back in her hometown to perform with local favourites Peter Mole and Jafelin Helten. She is dedicating this performance to the late Victor Kolstee, one of the key mentors who contributed to her flamenco formation.
---
This year's
Regeneration
show presents three solos choreographed by graduates of the
Professional Training Program
,
Yurie Kaneko
,
Katia Flores
and
Deborah Dawson
:
Apr 30, 7pm @ the Annex
tickets
Yurie
and
Katia
have developed their solos through one-on-one mentorships with Artistic Director
Rosario Ancer
. They use flamenco as a tool to explore their Japanese and Peruvian ancestry, connecting the dots between their culture, traditions and experiences in Canada, presenting "who I am" today as an individual and dancer.
Deborah Dawson
returns to Vancouver to share a sincere ode to the essence of flamenco. It is a minimalist and heartfelt production led by dancer Deborah "La Caramelita" and singer Alejandro Mendía.
photo James O'Mara

Flamenco is one of
Katia Flores
' great loves and it began and flourished in Vancouver, under the mentorship of
Rosario Ancer
and
Victor Kolstee
. Since her graduation from Flamenco Rosario's
Professional Training Program
in 2011, Katia's pursuit of Flamenco has been ongoing. Her appetite for learning has brought her to Spain multiple times, training with acclaimed artist such Andres Peña, Angel Atienza, Adela Campallo, Pilar Ogalla, Manuel Betanzos, Alicia Marquez, Leonor Leal, among many others. In recent years, Katia's had the privilege to join Rosario's company for important productions such as
Nuevo, New, Noveau
in 2017, showcasing Karen Lugo's and Rosario Ancer's choreographies. In 2018, Katia took part in Flamenco Rosario's BC tour of
La Monarca
, which gathered local and international flamenco artists. She most recently performed for Flamenco Rosario at the
Vancouver International Flamenco Festival
2021.
photo James O'Mara

Yurie Kaneko was born and raised in Japan before moving to Vancouver as a young adult in 2003. She began her flamenco dance at Centro Flamenco in 2007 under the guidance and mentorship of Rosario Ancer and Victor Kolstee. Seeking further training, Yurie joined Flamenco Rosario's Professional
Training Program in 2010, graduating in 2013. She regularly teaches classes and performs locally with Flamenco Rosario. Her recent performances include In Studio Performance: REGENERACION, Flamenqueando, and at the Vancouver International Flamenco Festival.
Deborah Dawson "La Caramelita"
began her flamenco journey in Vancouver, at Centro Flamenco's professional dance program founded by Rosario Ancer. Deborah was the youngest dancer to be accepted into the training program and after seeing
Mis Hermanas
she was inspired to follow her dream and move to Spain. Her passion led her to Andalucía where she studied with exceptional dancers such as Juana Amaya, Andres Peña, Carmen Ledesma, Juan Polvillo, Mercedes Ruiz, La Moneta and Miguel Angel Heredia. After living in Andalucía for several years, she moved to Bordeaux with her husband, flamenco singer Alejandro Mendía. Deborah and Alejandro collaborate with artists across France and internationally. Upcoming projects include the flamenco-Turkish-Balkan group
Qairo
, which will be touring Ontario and Quebec in the fall. With respect to her Indian heritage, Deborah's created many parallels to these rich origins in her dance. It is said that the Gypsies who established, and continue to guard the essential character of flamenco, came from India. As a young Indian growing up in Canada, this history drew Deborah to flamenco and remains an important part of her artistic influence.
---
March 2022


Flamenco Rosario presents a series of classes and workshops with visiting international flamenco artist Ricardo Rubio.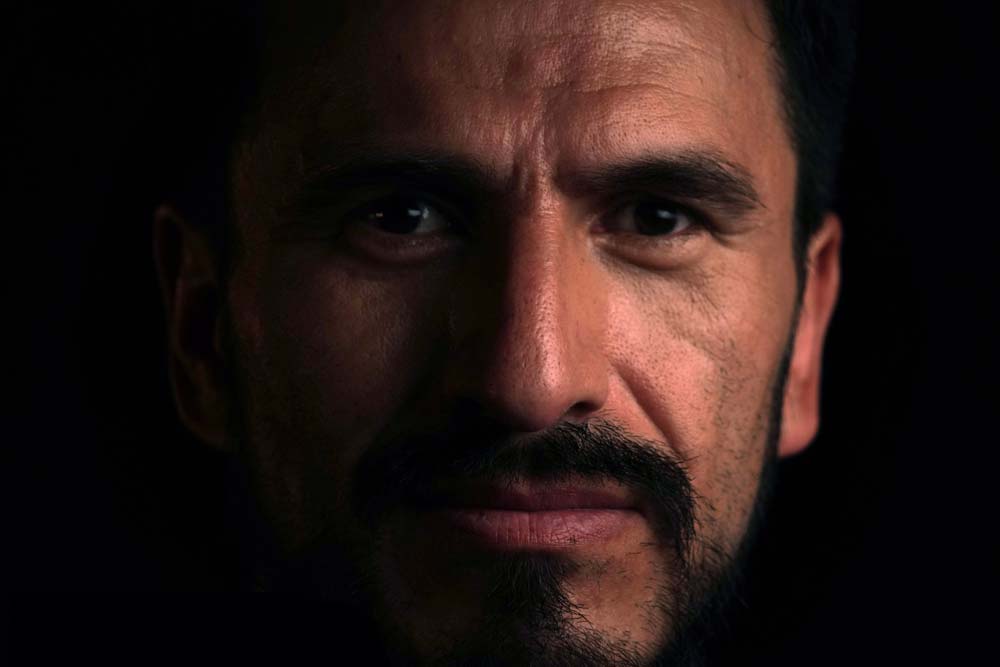 Ricardo Rubio is founder, director, choreographer, dancer and performing artist of the company INTERflamenca [a contemporary vision of the flamenco]. He graduated from the Mexican Institute of Flamencology, from the Center Choreographic Research (CICO-INBA) and has a Diploma in transdisciplinary research, experimentation and artistic production: TRANSITS (CENART-CONACULTA). His work as an interdisciplinary choreographer has positioned him as a referent of the Mexican contemporary scene, presenting their repertoire and giving workshops in the main scenic spaces of Mexico, United States, Canada, Brazil, Argentina, Sweden, Poland, Austria, Holland, Germany, Italy, France, Belgique, Russia and Israel.