Our call for local Flamenco dance and music groups for the Vancouver International Flamenco Festival 2023 is open now!

The annual Vancouver International Flamenco Festival, produced by Flamenco Rosario, presents local, national, and international Flamenco dance and music performances.
We are inviting local flamenco dance artists and groups (from across BC) to apply to perform at our free outdoor event at the Picnic Pavilion stage on Granville Island.
Performance dates are 23rd & 24th September 2023, between the times of 1pm-6pm.
Each group will perform a 30–35-minute piece and will receive a $600 performance fee.
To apply, please send a letter of interest, and a short description of what you will present, approximate length, and number of performers. Please also submit a short (2-3 minute) excerpted video of a past work/performance.
Things to note about the event before applying:
Soundcheck is only 15 minutes immediately before the performance.
The green room is close to the stage but not the same space. Quick changeovers or costume changes could prove difficult as the performance space is open-air.
No more than 4 dancers (musicians excepted) can be on the stage at any time due to stage size and set-up for safety reasons.
Send your application to: info@flamencorosario.org

We look forward to receiving your applications.
Deadline for applications: July 14, 2023
Successful applicants will be notified by August 1, 2023
---
May 2023
Karen Lugo Masterclass
Level: Intermediate-Advanced
May 24th, 12:15pm - 2:00pm
At the Dance Centre
$80 + GST regular registration
Members 10% off
Register
here
---
April 2023
Regeneration 2023

April 29, 8pm @ ANNEX Theatre
From a new generation of flamenco choreographers to a new generation of flamenco dancers...
Introducing four works:
Simbiosis
by
Cristina Hall
,
La Sombra
by
Albert Hernandez
,
De Extremadura a Granada
by
Pilar Ogalla
,
Variaciones a Tempo
by
Sara Jimenez
, Deconstrucción del
12
by
Rosario Ancer
They are joined by singer
Jafelin Helten
, guitarist
Peter Mole
and percussionist
Davide Sampaolo
This performance is supported by:
British Columbia Arts Council
City of Vancouver
Canada Council for the Arts
Province of British Columbia
Vancouver Civic Theatres
---
Dec 2022
Advanced workshop with visiting flamenco artist Deborah Dawson "La Carmelita"
December 3, 2—3:30pm
The Dance Centre
$60+GST
register + pay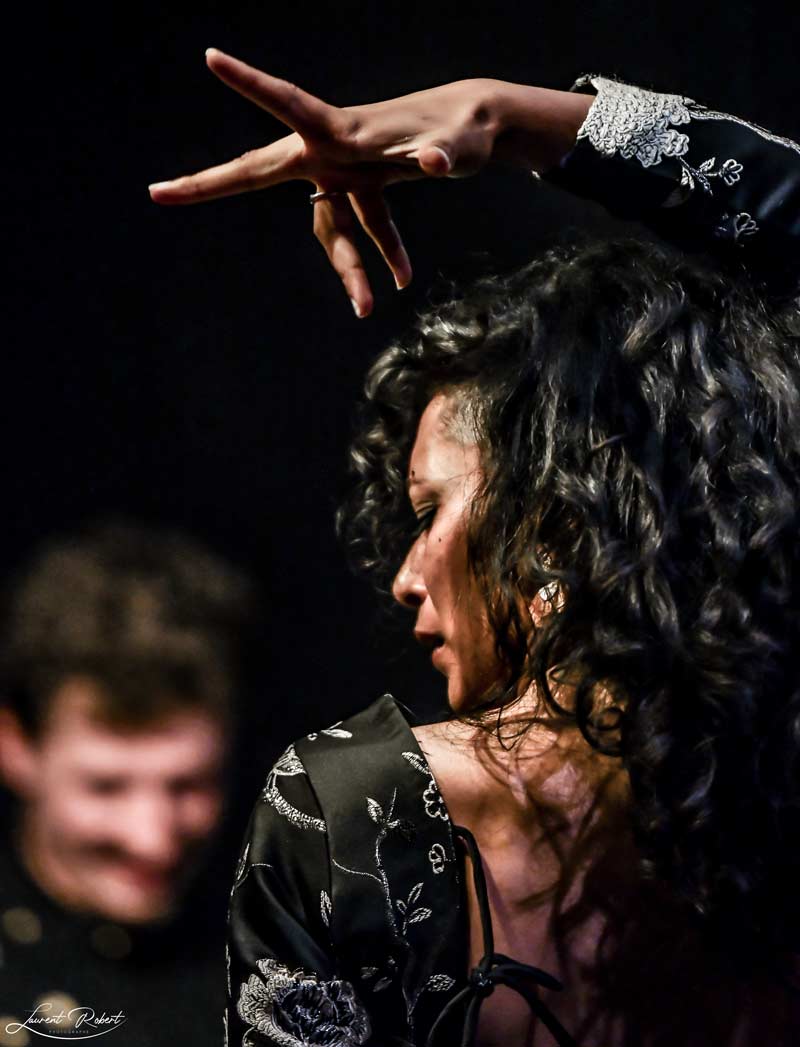 ---
May 2022
2022 In-Studio Performance
with
Nanako Aramaki
musicians

Jafelin Helten
Peter Mole
---
Apr 2022
This year's
Regeneration
show presents three solos choreographed by graduates of the
Professional Training Program
,
Yurie Kaneko
,
Katia Flores
and
Deborah Dawson
:
Yurie
and
Katia
have developed their solos through one-on-one mentorships with Artistic Director
Rosario Ancer
. They use flamenco as a tool to explore their Japanese and Peruvian ancestry, connecting the dots between their culture, traditions and experiences in Canada, presenting "who I am" today as an individual and dancer.
Deborah Dawson
returns to Vancouver to share a sincere ode to the essence of flamenco. It is a minimalist and heartfelt production led by dancer Deborah "La Caramelita" and singer Alejandro Mendía.
photo James O'Mara

photo James O'Mara
---
Mar 2022
Flamenco Rosario presents a series of classes and workshops with visiting international flamenco artist Ricardo Rubio.